Join us for our Monthly Charity Wine Dinner & Other Events
All wine dinner tickets are nonrefundable. If you are unable to attend we will do our best to try to resell the tickets for you if possible but we can not make any guarantees thank you for understanding, all of the food and wine for these events is purchased solely for the event and they are to raise money for charities.
if you are less then 4 diners you will be seated with other diners.
---
---
DUCKHORN - In House Wine Dinner - Tuesday, September 12 @ 6:30 pm
$80 per person not including gratuity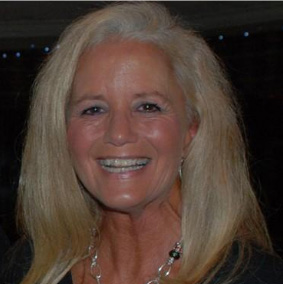 Lynn Apple – District Manager, Maryland, Delaware & Pennsylvania – Duckhorn Portfolio
Lynn joined the Duckhorn team in December of 2016.
She began her career in the wine business in 1984 when she decided to follow her passion for wine & food and leave corporate life at NCR Corporation to work for Vintage Imports (our Pennsylvania Distributor). She went to work for Robert Mondavi in 1998 as an On-Premise Account Manager and Treasury Wine Estates as Pennsylvania State Manager in 2003.
She holds a Bachelor's Degree in Biology from Juniata College, an MBA from Shippensburg University and is also Certified as a Fitness Trainer. She & her husband, Marty Dansbury, live in Newtown, PA & she spends her free time working out, playing golf, & walking her dogs. She is a passionate believer that wine is part of a healthy lifestyle.

Please arrive at 6pm if you would like to enjoy a cocktail before dinner
Email This email address is being protected from spambots. You need JavaScript enabled to view it. with menu questions or gluten free and vegetarian options
If you are less than 4 diners you will be seated with others
---
September Virtual Charity Wine Dinner Sunday, September 24 at 6pm
Eat & Drink for a great cause!
10% of our dinner & 100% of our wine raffle will be donated to
Wellness House of Annapolis - https://www.annapoliswellnesshouse.org/
$150 for 2, $95 for 1
You will receive 4-750ml bottles of wine & 5 small courses
Our Zoom with Nikki will begin at 6pm
Email This email address is being protected from spambots. You need JavaScript enabled to view it. with questions and for gluten-free and vegetarian options
Nikki Campagna is a National Market Manager for Olé & Obrigado; a Spanish and Portuguese Importer. Nikki's first visit to Spain and Portugal in April 2019 began a love affair with the culture, wine, and most importantly, the people. She is a Certified Specialist of Wine (CSW) and has been working in the industry for almost 15 years. Nikki lives in Columbus, Ohio and her position with Ole & Obrigado takes her to several different states throughout the Midwest, Mid East & New England. She has one rule; "Let's have some fun!"
---
In-House Wine Dinner Tuesday, October 10 @ 6:30 pm
$75 per person not including gratuity
Filippo Pistone of Bacchanal Wine importers
During my formative years living in Italy, I have been involved with wine in one way or another for about as long as I can remember. I grew up in a family where food and wine were very important; I learned how to cook and how to distinguish flavors from my mother and there was often a bottle of wine on the dinner table that our parents would have picked from their selection from Sicily, Tuscany or Piedmont.
Traveling in Italy during the selection of the Bacchanal's wine portfolio, I experienced the importance of that kind of quality that comes from the closest awareness to the importance of the terroir and of our roots. Visiting our growers from Piedmont to Friuli, from Tuscany to Sicily a common language was found: the care for the vineyards, the cellar and the legacy of each single family tradition. A real passion and dedication!
Today, through Bacchanal Wines, (which means: "reach festivity to celebrate Bacchus") I like to think and perform according to our personal and business life where there is a strong link to my heritage, our experiences and …. our terroir.
Please arrive at 6pm if you would like to enjoy a cocktail before dinner
Email
This email address is being protected from spambots. You need JavaScript enabled to view it.
with menu questions or gluten free and vegetarian options
If you are less than 4 diners you will be seated with others

October Virtual Charity Wine Dinner Sunday, October 29 at 6pm
Eat & Drink for a great cause!
10% of our dinner & 100% of our wine raffle will be donated to
Companion Bridge https://companionbridge.org/
$150 for 2, $95 for 1
You will receive 4-750ml bottles of wine & 5 small courses
Our Zoom with Tomas will begin at 6pm
Email This email address is being protected from spambots. You need JavaScript enabled to view it. with questions and for gluten free and vegetarian options
Tom Bracamontes is the owner and founder of La Competencia Imports. After a trip to Baja in August 2015, he immediately recognized the potential of the region and quickly formed his company. In a little more than 7 years La Competencia Imports has established itself as the largest importer of Mexican wines to the U.S. and its distribution spans 27 states, plus Puerto Rico. The La Competencia portfolio encompasses most of Baja California's (Valle de Guadalupe) top producers including Adobe Guadalupe, Bruma, Bodegas Henri Lurton, Casa Magoni, Mariatinto & Vinsur.
What sets La Competencia apart from all other Mexican wine importers is that beyond Baja California the company has curated a one of a kind portfolio that includes the best wineries in Aguascalientes, Coahuila, Guanajuato, Hidalgo, Queretaro, San Luis Potosi & Zacatecas. Prior to launching La Competencia Imports, Mr. Bracamontes consulted a number of wineries in Napa and served as the Director of Sales & Marketing for Mi Sueño Winery. A graduate of Pepperdine University with a degree in Business Administration, Mr. Bracamontes has also enjoyed successful careers as a record company executive with Sony Music & Virgin Records and as a stockbroker with Bear Stearns & Co.