Join us for our Monthly Charity Wine Dinner & Other Events
All wine dinner tickets are nonrefundable. If you are unable to attend we will do our best to try to resell the tickets for you if possible but we can not make any guarantees thank you for understanding, all of the food and wine for these events is purchased solely for the event and they are to raise money for charities.
if you are less then 4 diners you will be seated with other diners.
---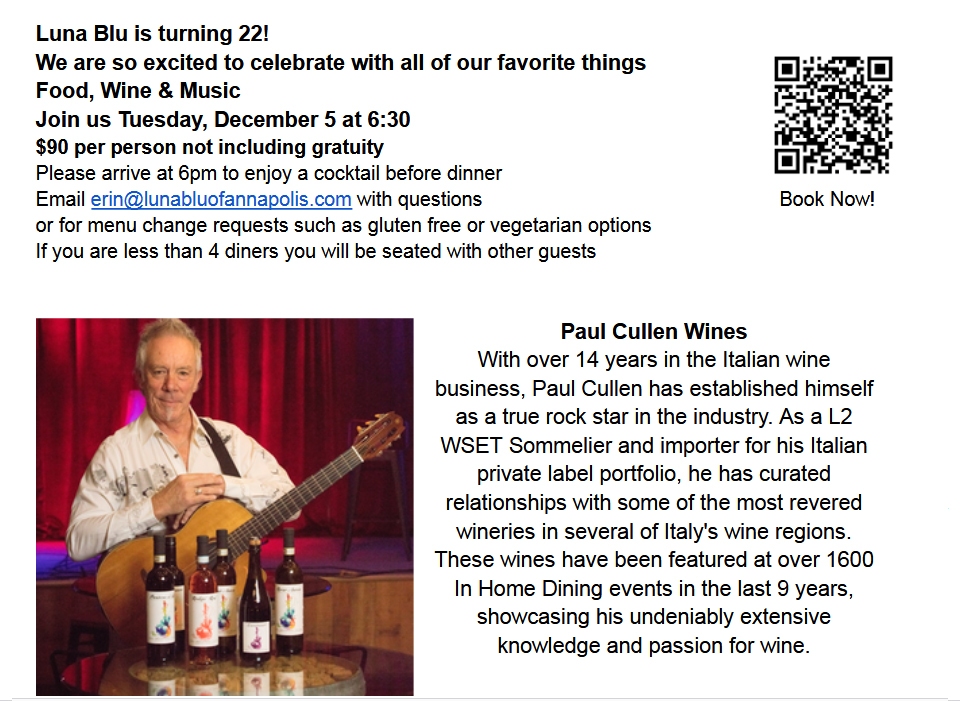 ---
This email address is being protected from spambots. You need JavaScript enabled to view it.
UPCOMING:
Jan 9, In House Wine Dinner
Jan 28, Virtual Charity Wine Dinner
Feb 6 In House Wine Dinner
Feb 25, Virtual Charity Wine Dinner
March 5, In House Wine Dinner
March 24, Virtual Charity Wine Dinner