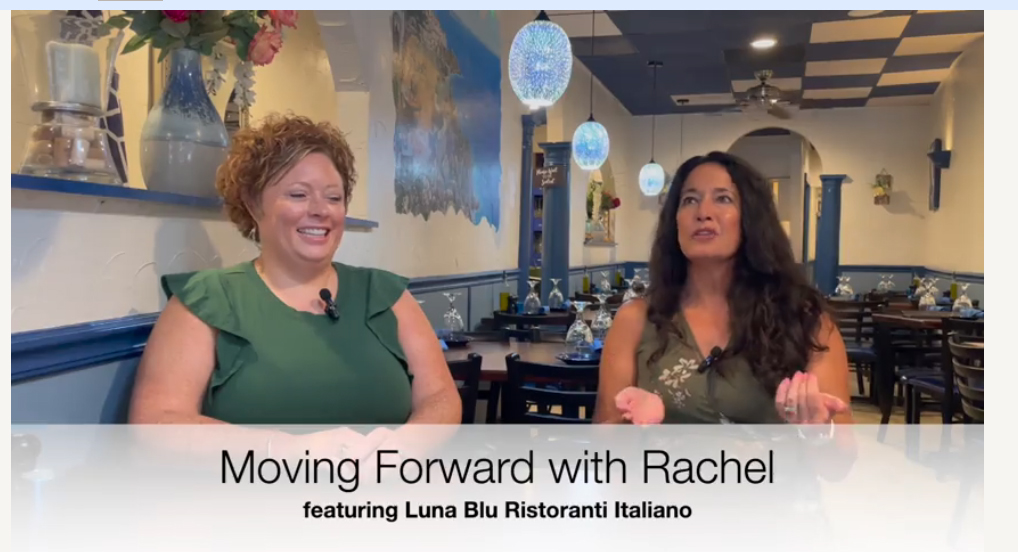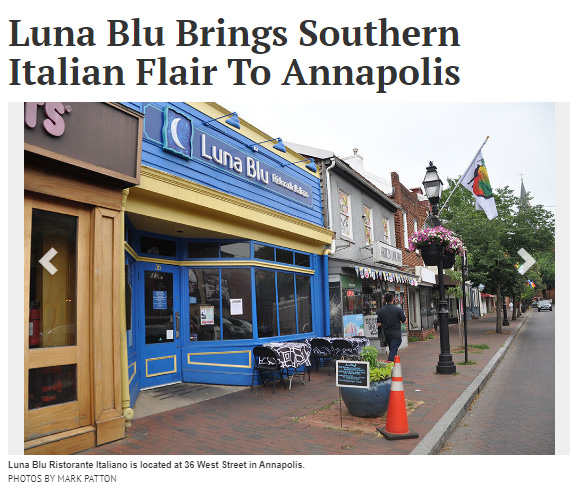 Luna Blu's Erin Dryden Wins the Community Leadership Award from CASA - Read the whole story!
Community Leadership Award
Erin has been in the restaurant industry for 27 years, and has spent the past 20 years building Luna Blu into a neighborhood place with familiar faces, great for all celebrations or dinner after a long week. The restaurant has provided so many wonderful opportunities and relationships within the community. She has met so many people who dedicate their time to giving back, which inspired her to start her monthly charity wine dinners in 2012, benefiting different local charities.
In 2020 everyone had to pivot, so Erin moved the dinners to virtual, holding two monthly, which she still continues today. In turn, Erin was able to double the charities she supports, raising money for many groups who rely solely on in-person events, giving her customers a bit of normalcy at the same time, while logging in online to see some see familiar faces and friends! Luna Blu continues to thrive due to the support of our amazing community and dedicated staff.
Erin is so honored to receive the Community Leadership Award from CASA and looks forward to her future partnership with CASA! In recognition of continuous commitment to ensure that every child in our community has the opportunity to live in a safe, stable, permanent home.
"There is no better feeling than knowing you have had a positive impact in someone else's life. Whether it's a passing smile, words of encouragement or support in a time of need. I have been so blessed with an amazing family, friends and community who constantly encourage and support me. I love being able to pay it forward." Erin Dryden Owner, Luna Blu Ristorante
---
---
---
---


Dining Out: Why is Luna Blu so likable? It's the real deal
By TERRA WALTERS, For Capital Gazette

Outside, a variety of vehicles negotiated the narrow traffic lanes on busy Inner West Street. Inside, two friends were doing something decidedly decadent — savoring a leisurely lunch, splitting a bottle of wine, eating dessert and easing into the weekend without going back to a Friday afternoon of work.

Lovely.

And what better place to play hooky than Luna Blu. With its serene and intimate ambiance, it's the perfect venue for getting "far from the madding crowd."
There are some skills present in restaurant management that can be learned through experience and proper mentoring, but there are some that seem to rely on intuition and astute observation. Knowing how to pace service is one of the latter, and it's a particular accomplishment to figure out when two guests are there for a very leisurely lunch while most other tables are filled with people who need to eat and get back to the office.
We were served some hot bread (they make their own) and our bottle of Quattro Mani Montepulciano D'Abruzzo ($30). Then we were left to sip and sop (the bread in the olive oil) for a while. As soon as we were ready to order antipasti, our server appeared as if by magic to record our request for Lumache alla Luna ($11) and Frittura di Pomodori Verdi ($8).
You know those party questions that people ask sometimes — questions having to do with books and CDs you'd take if you were stranded on a desert island? A variation of that question, and one that my foodie friends are fond of asking, is, "If you could only eat one type of cuisine for the rest of your life, what would it be?" (A lot of people would pick Italian.)
If someone asks you to choose an appetizer that you could be happy eating every day, don't reply until you've tried Luna Blu's Lumache alla Luna. That might become your answer. This marvelous dish starts with tender escargots that are sautéed with mushrooms in butter. Next, a bit of marsala wine, some marinara sauce, and a touch of cream. This ethereal concoction is then baked in puff pastry and brought to the table piping hot. Be still, my heart.
The Frittura di Pomodori Verdi (fried green tomatoes) were, lamentably, not as good as they usually are at this restaurant. The menu mentions fresh buffalo mozzarella, but we didn't detect any. Additionally, the breading was somewhat on the tired and heavy side. Surely, a temporary aberration because that dish has always been one of our favorites from the Luna Blu list of antipasti.
If you're already skipping work and drinking wine (not to mention planning to eat dessert) in the middle of the day, might as well pull out all the stops. With that in mind, one member of our party went directly to the Spaghetti alla Carbonara ($11 at lunch, $16 at dinner). This exquisite dish mixes al dente spaghetti with tasty prosciutto ham, egg and a delectably creamy alfredo sauce. As good as Luna Blu's other pastas are (and the Penne alla Vodka and the Farfalle alla Boscaiola are special favorites), this wonderful dish hit the mark squarely.
Considering that our trips to Luna Blu are usually for dinner, the other diner in our party decided to try one of their homemade paninis that are only available at lunchtime. Served with your choice of potatoes or pasta salad (and you can substitute one of their generous and tasty house salads for an additional $1.50), the sandwiches are large and packed with ingredients. The Italian Sausage and Peppers Panini ($9) included lots of sautéed green peppers with plenty of sweet Italian sausage piled between two sizeable slices of their homemade Italian bread. Quite a treat, as was the amazing pasta salad. Not usually fans of pasta salads, we each gave this one high marks.
There's something very special about restaurants that make everything in-house. It adds authenticity and credibility to any kitchen that follows that policy because following that policy requires additional skill, planning and work for the staff. Even though it makes more work for the kitchen, it makes less work for the diner because one doesn't have to pick and choose with that in mind.
Consequently, when we were ready to order dessert, it wasn't necessary to ask which ones were made there because they all were.
We went right to our standby, the Tiramisu ($6). This is not a dessert we'd order everywhere, but with its light and delicious layering of mascarpone cream and espresso-dipped lady fingers dusted with cocoa (they throw in some chocolate chips, too), this version is off the charts.
Luna Blu, a local favorite since it opened more than 11 years ago, continues to be popular with regulars and first-timers alike. Why? It's the real deal.

---
When You Go

WHAT: Luna Blu Ristorante Italiano.
WHERE: 36 West St., Annapolis.
PHONE: 410-267-9950.
WEBSITE: www.lunabluofannapolis.com
HOURS: Lunch: 11 a.m.-2:30 p.m. (and seasonally from noon to 5 p.m. on Saturday and Sunday). Dinner: 5-9:30 p.m. Sunday-Thursday, 5-11 p.m. Friday-Saturday.
EXECUTIVE CHEF: Erin Dryden.
APPETIZERS: $6 to $12.
ENTRÉES: $14 to $26.
RESERVATIONS: Walk-ins are always welcome, but reservations are recommended because of the limited number of tables.
CREDIT CARDS: All major cards accepted.
ACCESSIBILITY: Yes.
---
Terra Walters is a free-lance writer and editor based in Annapolis.